There has been a noticeable shift in the approach and interactions of Michigan's Department of Environmental Quality (MDEQ). A positive trend is taking hold in the Department that is enabling greater cooperation among stakeholders toward facilitating the beneficial productive use of properties that otherwise, or in times past, would have sat idle with little hope of repurpose. This positive trend is evidenced in the impact of recent legislative and administrative changes made to Michigan's Part 201 and 213 statutes governing the management of contaminated properties, whose programs are overseen by the MDEQ's Remediation & Redevelopment Division. Recently, at the request of the Michigan Chamber of Commerce, I provided testimony at a joint hearing of the Michigan House & Senate Natural Resources Committees, where I was asked to comment, in a practical sense, on these positive developments. And so I did. And here is what I had to say: These changes, coupled with a new culture of proactive assistance being practiced by the MDEQ staff, have brought about a dramatic improvement in the process by which contaminated properties can be brought to closure and redeveloped back into productive, meaningful and beneficial uses. Under the leadership of the MDEQ Director Dan Wyant, a paradigm shift in becoming customer focused and solutions oriented has taken hold and is growing throughout the Department that has also led to the empowerment of the MDEQ staff. They now take great interest in working with, versus against, the regulated community in achieving environmental success stories. And with over 7,500 open sites involving leaking underground storage tank (LUST) contamination and over 9,500 Part 201 sites awaiting closure actions, there are plenty of reasons to be working together for everyone's benefit. We are seeing the impact of these changes each and every day in our business. In the past, there seemed little chance of resolution for our clients as the finish line was very difficult to attain and, in many cases, it seemed to move. Achieving a sense of certainty around the obligations or actions necessary to achieve closure wasn't realistically attainable. Answers from department staff would come in long letters and big delays. Today, answers are just a phone call away and often come within 24 hours as measured against a dashboard of metrics the MDEQ is using as a tool; a tool that is helping to implement and guide the department and its staff on this mission shift, where the dialogue now has opened to a welcomed mindset of "proactive progress". Although additional sites harboring some form of contamination are identified every day, it is encouraging to see the emphasis being placed on addressing and securing closure on new and old LUST sites throughout the State – a new and exciting positive trend for Michigan communities! In the past 26 years of my professional career working to service the environmental goals of my clients, I have never known a more cooperative and collaborative time than now for my clients to focus on environmental goals and for our State and our communities to benefit from the resulting economic development renaissance that comes with matching properties to sustainable commerce and community development. Now is the time to move that old project off the shelf and bring it to closure. So, in closing, you can see why it was so easy for me to agree to give testimony, so exciting to recognize the progress being made, so important to give credit where credit is due, and so critical to encourage more of the same. Yes, I am complimenting the MDEQ! And so should you.
About the Author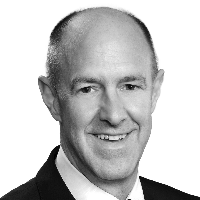 Brian Eggers is a co-founder & Principal of AKT Peerless with nearly three decades of professional environmental and engineering consulting experience for private and government sector clients. His areas of expertise include the redevelopment of environmentally challenged properties, economic development financing, brownfield program management, and UST systems. He also contributes significantly in multiple board and committee roles as a business advocate for policy and governance across this spectrum.
About AKT Peerless:
We are environmental consultants, building scientists and redevelopment experts who are proud to help build sustainable communities. We provide environmental, energy and sustainability, economic development, and construction loan services that are tailored to the needs of each of our clients, private and public sectors alike. And we empower our people to engage, at work and in our communities, to make a difference. Call us at 1-800-985-7633 to arrange a free consultation.