AKT Peerless Environmental Services (AKT Peerless) is pleased to announce the first phase of our Leadership Continuity Plan (LCP) by welcoming five new owners to AKT Peerless. The goal of AKT Peerless' LCP is to ensure business continuity, enhance leadership opportunities, foster company growth, sustain quality deliverables, and facilitate smooth leadership transitions. The new owners joining Brian Eggers and Tony Anthony are Megan Napier, John Miller, Tim McGahey, Jeremy McCallion, and Bob Lambdin.
Current founders, Brian Eggers and Tony Anthony, welcome the new leadership group and are excited for the future success of AKT Peerless. 
Brian Eggers stated, "Over the last 34 years, I've been privileged to work shoulder-to-shoulder with an outstanding team of colleagues. Together, we built a business that serves our exceptional clients. As I step toward retirement, I am proud to empower our leadership team to take this company to the next level."
Tony Anthony stated, "For years I have walked the halls of AKT Peerless' offices and have felt grateful and honored that such brilliant consultants have chosen to work here. As leadership transitions to AKT Peerless' next generation, there is no limit to the growth and achievements of our company."
AKT Peerless provides a full range of environmental and economic development services designed to fulfill project requirements from initial assessment to completion. Our team's understanding of regulatory, environmental management and redevelopment challenges ensures the successful completion of complex projects. Contact us today so we can create a better environment for your business.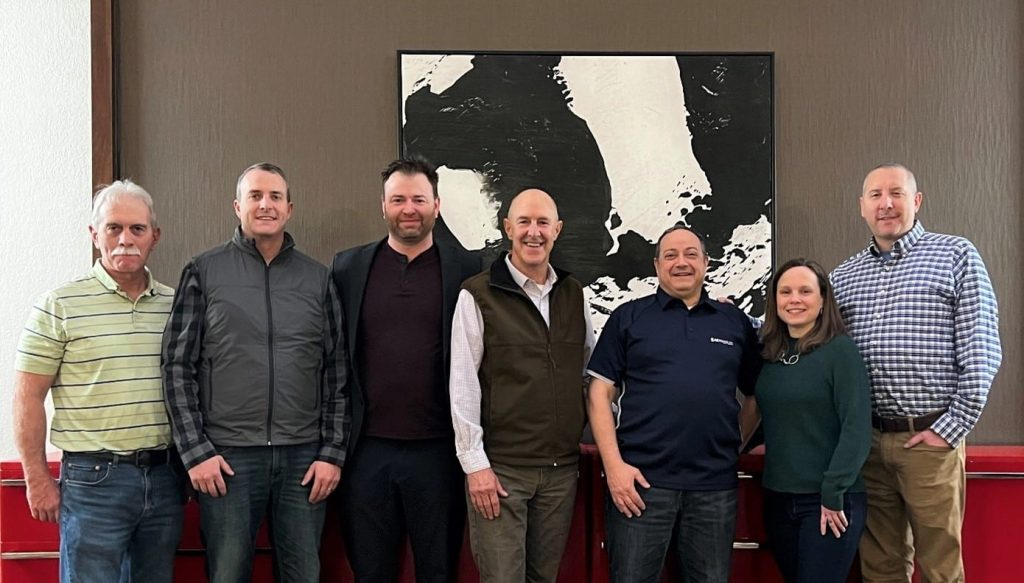 MEGAN NAPIER
Megan Napier serves as a Senior Engineer and the Southeast Michigan Regional Business Manager for AKT Peerless. Megan started her career at AKT Peerless as an intern has been with the company for nearly 20 years. Megan lives in Farmington Hills and loves traveling with her two kids.​
JOHN MILLER
John Miller serves as AKT Peerless' VP of Corporate Services. John has been with AKT Peerless for nearly 17 years. He lives in Saginaw, Michigan with his wife and three children.
TIM MCGAHEY
Tim McGahey serves as AKT Peerless' VP of National DD services. Tim has been with AKT Peerless for nearly 25 years. He lives in Plymouth, Michigan with his wife and two daughters.
JEREMY MCCALLION
Jeremy McCallion serves as VP of Marketing and Sustainability and provides supportive services for economic development projects. Jeremy has been with AKT Peerless for over 14 years. He enjoys adventures with his wife and two children.​
BOB LAMBDIN
Bob Lambdin serves as VP of National Operations. Bob has been with AKT Peerless for over 14 years. He enjoys the outdoors and vacationing with his family.​